At the entrance to the old munitions factory, a pair of ornamental lions stand guard, each with a stone paw resting on a cannonball. The Coryton complex in Essex dates back to 1895, and its use has changed over the years. Behind the lions loom the grey girders of a gas-fired power plant capable of generating electricity for up to 800,000 homes – and substantial profits for its owner.
Debate is raging over the role of gas-fired electricity in the energy crisis. Coryton is one of a fleet of UK peaking plants, so-called because they tend to be fired up at peak consumption times, a backstop when other contributors to the grid, such as windfarms, underperform. But they also attract some of the highest rates per megawatt hour (MWh) of any power source, and those rates have jumped with the gas price since the invasion of Ukraine,leading to calls for their profits to be capped.
Another source of controversy is that unlike oil and gas extraction, peaking plant income is not subject to the government's windfall tax.
The design of Britain's energy market is under scrutiny as never before, as efforts to decarbonise collide with a need to keep the lights on during the Russian-inflicted gas shortage.
Ofgem will soon publish proposals designed to prevent backup generators from raking in "excessive" profits as part of their licence conditions. Supporters argue they are an essential rapid source of electricity supplies, and cannot be relied upon to produce reliable profits; detractors say they are owned by sophisticated traders maximising returns when the market is tight.
Last month National Grid paid a record £27m on a single day to get power stations to crank up supply at short notice, including £6,000 a MWh to fire up Rye House power station in Hertfordshire.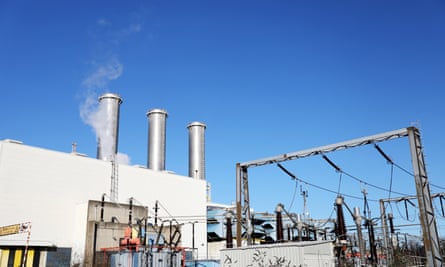 Rye House belongs to VPI, a subsidiary of the Swiss trading multinational Vitol. Like many other peaking plants, it has passed into the hands of overseas investors as some of the biggest UK operators have exited the market.
Coryton was owned by InterGen until last week. It now belongs to the Czech financier Pavel Hubáček's Creditas investment group, which bought it from another Czech businessman and China Huaneng and Guangdong Energy.
Yet another Czech billionaire, Daniel Křetínský, owns EP UK Investments, which has a power plant collection that includes South Humber Bank and Langage – formerly owned by Centrica. Known as the Czech Sphinx for his aversion to publicity, Křetínský has varied UK interests, including stakes in Sainsbury's and Royal Mail.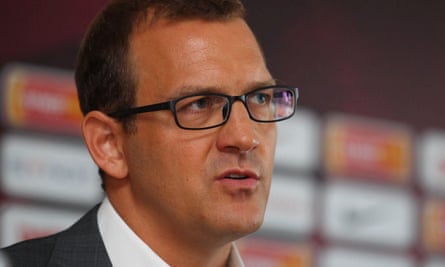 Prices paid for gas-powered electricity this winter are unprecedented. The average offer price for "balancing actions" – to align supply and demand – between the start of September and early January was £287 a MWh. Data from Elexon, which oversees the market, shows Rye House submitted the 20 highest winter bids – between £5,000 and £6,000 a MWh – for varying volumes of power on 12 December, setting new records. That day, VPI earned more than £11m, while InterGen received an estimated £12.6m from Coryton, according to figures from the market data platform EnAppSys.
InterGen said a rise in demand had produced a "particularly pronounced spike" on 12 December, and that it always acted "in line with regulations and guidance issued to the market, to provide energy to balance the grid and keep the lights on across the UK".
Among the other plants bidding above-average winter prices were Uniper's Ratcliffe-on-Soar coal-fired plant in Nottinghamshire and its gas power station Killingholme in north Lincolnshire, as well as Dinorwig, a pumped hydroelectric power plant in north Wales that is majority-owned by the French multinational Engie and is the fastest source of electricity in the UK.
Cowes power station on the Isle of Wight and the Didcot plant in Oxfordshire both bid at £1,500 for small volumes in October.
Controversially, none of these profits have been subject to the windfall tax introduced by Rishi Sunak when he was chancellor and expanded under Jeremy Hunt.
Companies House records showed VPI Holding's pre-tax profits surged from £44m in 2020 to £204m in 2021, on turnover that more than doubled to £2.1bn. Reuters reported in September that Vitol made more profit in the first half of 2022 than in the whole of 2021 – close to $4.5bn (£3.6bn), compared with a net record of just…


Read More: The gas-fired plants tasked with keeping UK lights on – but at what cost? |