InvestorPlace – Stock Market News, Stock Advice & Trading Tips
After several weeks of trading below the all-important $1 trillion level, the market cap of all crypto finally breached the upside barrier, albeit barely. Still, it's a mini-milestone event, with blockchain advocates eager for a reversal in the Federal Reserve's monetary policy. Throughout last year, the central bank dramatically tightened the money supply, spooking particularly risk-on asset classes. But with inflation easing, proponents hope for a strategic pivot.
It's not out of the question that such a pivot might materialize, which would bode well for cryptos. "Fed tightening seems to be lighter and inflation less of a risk," Charles Hayter, CEO of crypto data site CryptoCompare, said in emailed comments to CNBC. "There is hope there will be more caution to rate rises globally."
Nevertheless, investors should exercise caution. During the last major bull cycle, cryptos reached a peak valuation of $545 billion in early 2018. Soon afterward, the sector's total market cap plunged to around $140.5 billion in late March. By early May, the sector reached a value of roughly $302 billion, more than doubling before imploding once again. In other words, be careful. Anything and everything can happen with cryptos.
BTC-USD
Bitcoin
$22,978.30
ETH-USD
Ethereum
$1,618.49
USDT-USD
Tether
$1.00
BNB-USD
BNB.
$309.85
ADA-USD
Cardano
$0.37
SOL-USD
Solana
$24.33
DOGE-USD
Dogecoin
$0.08
Crypto to Watch: Bitcoin (BTC-USD)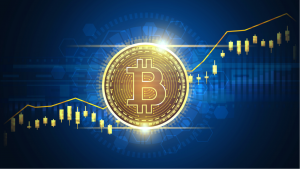 Source: Sittipong Phokawattana / Shutterstock.com
Continuing its remarkable run higher, Bitcoin (BTC-USD) at the time of writing stands a hair under $23,000. At the start of the year, BTC traded hands below $17,000. Within a matter of weeks, contrarian gamblers made off with around 35% returns. Now, the question is, should they sell or continue to dig in hoping for even greater returns?
What's even more stunning about Bitcoin and other crypto is their resilience. Despite the bankruptcy of digital asset lender Genesis Global Capital, BTC shrugged off the downside implications. Instead, the main catalyst undergirding virtual currencies likely centers on Fed policy. If it reverses its monetary tightening strategy, BTC could be off to the races.
Still, it's important to keep things in perspective. In February 2018 following an initial collapse of the Bitcoin price, BTC managed to pop up roughly 32% before gradually sliding downward. Therefore, investors need this rally to sustain for more than a month. Otherwise, the bears might take a bite out of the resurgence.
Crypto to Watch: Ethereum (ETH)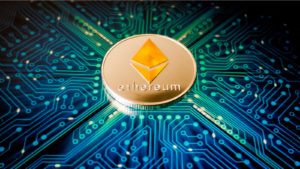 Source: Shutterstock
Another name among crypto that continues to impress onlookers, Ethereum (ETH-USD) started off the year at around $1,200. At the moment, ETH trades hands at $1,635, representing a 36% return in under a month. Even better from the standpoint of technical analysis, ETH now stands conspicuously above its 50 and 200-day moving averages.
Fundamentally, Ethereum also managed to brush off the Genesis Global Capital bankruptcy alongside other major cryptos. Currently, though, all eyes are focused on the upcoming Shanghai hard fork. Targeting a March 2023 release, this protocol update will allow Beacon Chain staked ether (ETH) withdrawals, per Coindesk.com. Ethereum developers also created a "shadow fork" to provide a testing environment ahead of the Shanghai upgrade.
Though circumstances bode well for ETH, investors should note that between April and May of 2018, Ethereum doubled in value before sliding down into blockchain purgatory. Therefore, investors should be cautious about betting too heavily on this and other cryptos.
Crypto to Watch: Tether (USDT)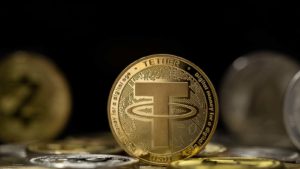 Source: DIAMOND VISUALS / Shutterstock.com
As a stablecoin, Tether (USDT-USD) doesn't appreciably change value, being pegged one-to-one with the U.S. dollar. In prior years, the case for long-term ownership of Tether made some sense. With the dollar constantly eroding purchasing power, investors had the incentive to try their hands with risk-on assets like crypto. However, because of the aforementioned change in Fed policy, crypto traders must think carefully moving forward.
For instance, on a year-to-date basis at the time of writing, Tether gained 0.048% of market value. In comparison, the purchasing power of the dollar increased by 0.30% between Nov. and Dec. of last year. Therefore, by simply holding onto regular old greenbacks, everyday individuals can get a greater return just sitting on cash.
To be fair, holding Tether enables stakeholders to acquire cryptos at lightning-fast speeds. However, with the Fed not stating with conviction that it will reduce benchmark interest rates, virtual currencies remain a risky proposition. Combined with the implosion of…


Read More: 7 Cryptos to Watch as the Blockchain Hits $1 Trillion Again