Today's cryptocurrency prices: Check Bitcoin, Ethereum, XRP, Solana rates
Dec 06, 2022, 10:54 am
3 min read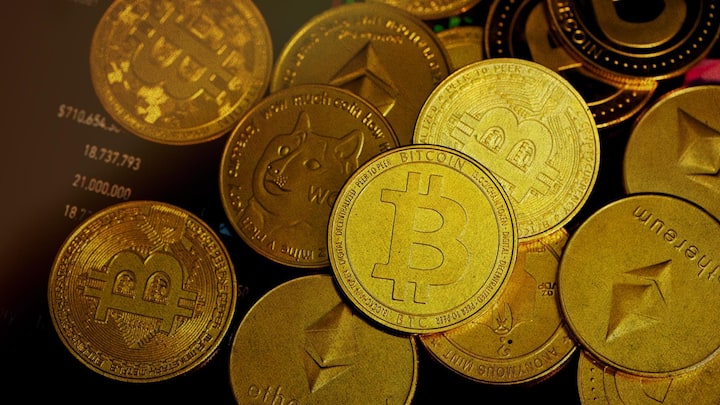 Bitcoin has dropped 2.1% in the past 24 hours to trade at $17,019.34. Compared to last week, it is 4.9% up.

Ethereum, the second most popular token, is down 3.1% from yesterday and now trades at $1,262.36. It is up 7.9% from last week.

The market capitalization of Bitcoin and Ethereum is now at $327.23 billion and $152.18 billion, respectively.
How have other popular cryptocurrencies moved today?
BNB is currently trading at $289.77, down 2.4% from yesterday and 1.3% from last week.

The current price of XRP is $0.33, down 2.9% in the last 24 hours. It is 1.9% lower compared to last week.

Cardano and Dogecoin are trading at $0.33 (down 2.1%) and $0.11 (down 3.6%), respectively.
Solana's price has increased by 6.1% since last week
Solana, Polka Dot, Shiba Inu, and Polygon are currently trading at $14.16 (up 0.7%), $5.49 (down 3.9%), $0.0000099 (down 2.8%), and $0.99 (down 2.3%), respectively.

Based on the weekly chart, Solana is up 6.1%, while Polka Dot has risen by 7.0%.

Shiba Inu has gained 3.1% of its value in the last seven days, whereas Polygon is 11.0% up.
Here are our top 5 gainers of the day
Axie Infinity, Synthetix, Stacks, The Sandbox, and Fantom are the top five gainers on a 24-hour basis. They are trading at $8.75 (up 22.18%), $1.99 (up 8.64%), $0.22 (up 3.81%), $0.66 (up 2.26%), and $0.22 (up 1.80%), respectively.
What is going on with the popular stablecoins today?
A stablecoin is an extremely low volatile cryptocurrency. Its value is tied to a physical asset like fiat currency or gold.

Talking about some of the prominent tokens, Tether, USD Coin, and Binance USD…


Read More: Check Bitcoin, Ethereum, XRP, Solana rates