The Australian Nursing and Midwifery Federation has expressed their concern about COVID-19 isolation rules being scrapped.
ANMF Federal Assistant Secretary, Lori-Anne Sharp said the move would place further pressure on the health system.
"We believe the suggestion that COVID-isolation is a matter of 'personal responsibility' is just a way of Governments shifting their responsibility onto the individual when it should be theirs," she said.
"ANMF members have been on the frontline of healthcare and aged care throughout the pandemic and we're concerned that we will now be relying on people to stay at home when they test positive."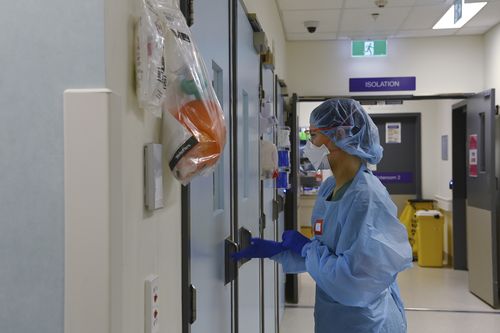 She noted the impact of reducing the isolation period from seven days to five days still was not apparent.
"While we all want the pandemic to end, the sad reality is COVID is not over," Sharp said.
"We must continue to do all we can to prevent further pressure on our healthcare system and the precious nurses, midwives and carers who hold it together."


Read More: COVID-19 isolation rules scrapped by national cabinet; Suspect arrested over LA