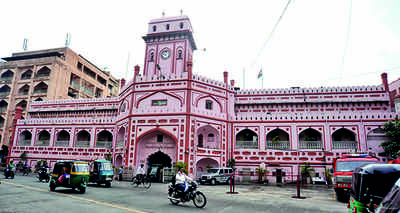 Surat: A dialogue on 'Status and Challenges of Municipal Solid Waste Management in Surat City' was held at the Centre for Social Studies (CSS) on Saturday. Representatives of various stakeholders involved in solid waste management, researchers, environment conservation and voluntary organisations were part of the event.
SMC officials and representatives of contractors who are providing services in solid waste management shared details of how waste is processed to be utilised in a manner so that it reduces dumping. It was discussed how the waste can be utilised as fuel in industries.
Sanjiv Vaijanapurkar, technical adviser to GIZ India, spoke about air pollution issues related to solid waste management and its control. He explained how waste burning is a problem in urban areas.
Jigna Oza, regional officer of Gujarat Pollution Control Board (GPCB), explained how waste generation at home can be reduced and its segregation can help further utilisation of the waste.
Kishore Wankhade, programme manager air quality, WRI India, discussed issues, challenges and opportunities related to open waste burning in the city. Wankhade explained that the city has three types of areas where open waste burning has been reported as high, moderate and low.
Divya Kalra, who runs a voluntary organisation to create awareness for household waste management, presented a case study of the project through which she and other members of the organisation had created awareness.
FOLLOW US ON SOCIAL MEDIA
FacebookTwitterInstagramKOO APPYOUTUBE




Read More: Dialogue On Solid Waste Management Held At Css | Surat News