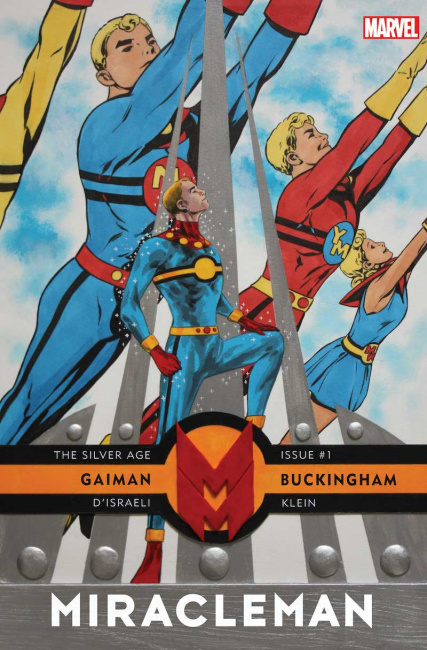 Marvel Comics will finish the long-delayed limited series Miracleman: The Silver Age, by writer Neil Gaiman and artist Mark Buckingham, in October, and it will also publish a special giant-sized one-shot, Miracleman #0, to mark the 40th anniversary of the character's "modern era."
Gaiman and Buckingham began working on the series in 1990, when Eclipse Comics held the rights, and originally planned three six-issue story arcs: "The Golden Age," "The Silver Age," and "The Dark Age." They completed the first but were only two issues into "The Silver Age" when Eclipse went bankrupt.
Marvel has plans to resume the series in October, starting with remastered editions of the first two issues and then moving on to new material by Gaiman and Buckingham. Also in October, Marvel will publish Miracleman by Gaiman & Buckingham Book 1: The Golden Age, collecting the first six issues by the two creators.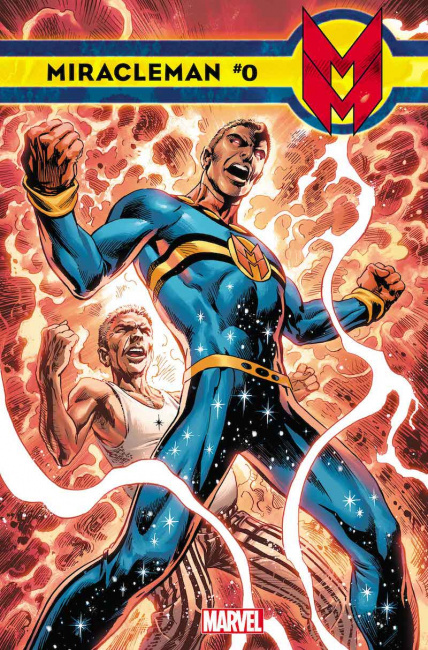 The third October release is the 40th anniversary issue, Miracleman #0. This oversized one-shot will include stories by Jason Aaron, Mike Carey, Ty Templeton, and Ryan Stegman, as well as a prelude to the new series by Gaiman and Buckingham. The cover will be by Alan Davis.
Miracleman has been through a number of incarnations, creative teams, and owners over the years. The character first appeared in 1953 in the U.K. as a replacement for Captain Marvel, which had been discontinued by its U.S. publisher Fawcett, and was originally named Marvelman. That series ran through the 1950s. Marvelman reappeared in 1982 in the British weekly anthology Warrior in a series written by Alan Moore and drawn by Gary Leach (see "R.I.P. Garry Leach"). The character was renamed Miracleman when Eclipse Comics took began publishing the Warrior comics in 1985. (For more on the history of the character and the comics, see "Confessions of a Comic Book Guy – Forward Into the Past").


Read More: ICv2: Marvel to Publish 'Miracleman by Gaiman & Buckingham: The Silver Age'