NEWYou can now listen to Fox News articles!
Otto Warmbier would be a New Yorker today. 
The 27-year-old would be waking up this morning in Manhattan, a quiet Sunday off from his Wall Street investment job at the noted investment firm Guggenheim Securities, which bought the firm, Millstein investments, that gave Otto an internship the summer of 2016 and job lined up after his graduation from the University of Virginia.
NEW YORK CITY'S MESSAGE TO KIM JONG UN HONORING OTTO WARMBIER
Otto perhaps would be living in the Churchill Apartment building, along with similar other young professionals, on Second Avenue and 40th street, where a friend snapped a photo of him waiting on the building's curb during the summer of 2015.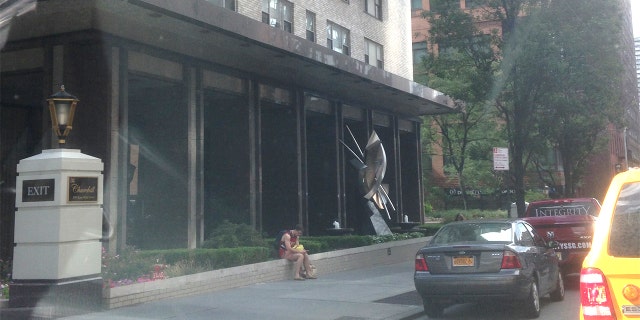 But the unforgiving regime of Kim Jong Un denied the young American a future when he was falsely arrested, imprisoned for a year and a half, and sent home to die, severely brain-damaged, unable to speak, see or hear, the result of his torture by his North Korean captors. He was taken off life support in a Cincinnati hospital five years ago today. 
Otto Warmbier was 22 years old.
In death, Otto has become an international symbol of human rights and of the struggle for the North Korean people, and those seeking human dignity and freedom elsewhere. He was honored at the 2018 State of the Union when his parents, Cindy and Fred, sister Greta and brother Austin were given an emotional standing ovation by the packed House chamber in honor of Otto's memory.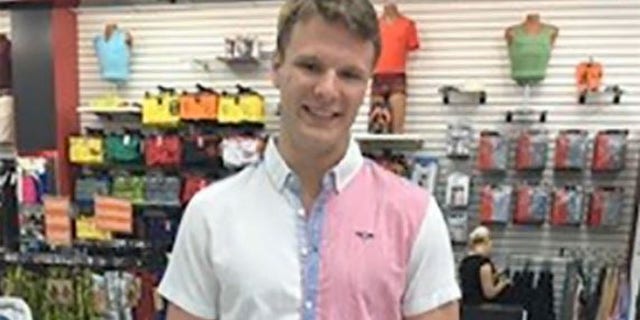 OTTO WARMBIER'S BIRTHDAY, HIS LEGACY LIVES ON
On Thursday, the U.S. Senate passed the Otto Warmbier North Korea Censorship and Surveillance Act, sponsored by Senators Rob Portman R-Ohio., Sherrod Brown D-Ohio., and Chris Coons D-Del. which "provides $10 million annually for the next five years to counter North Korea's repressive censorship and surveillance state, while also encouraging sanctions on those who enable this repressive information environment both in and outside of North Korea."
"This legislation will help ensure that his memory lives on and that the brutal regime responsible for his unjust death is held accountable for this and its myriad of other human rights abuses," says Sen. Portman. 
"Otto Warmbier's treatment by North Korean authorities that ended in his death remains a powerful reminder of the brutality of Kim Jong Un's regime," says Sen. Brown. "This legislation reaffirms our commitment to combating North Korea's human rights violations against its own people and others who have been held captive."
But another honor has been in the works, three blocks from where Otto was pictured waiting outside on that hot Manhattan summer day.
"Otto Warmbier Way" is the proposal to name the street in front of the North Korean Mission to the United Nations on Second Avenue and 44th street, in front of 820 Second Avenue, where Kim Jong Un's diplomats have their offices, just one block from the United Nations. The honorary street renaming, seen as a defiant, moral message to Kim's diplomats and a compelling reminder of the regime's harsh realities to the international community, has impressive bi-partisan support, including New York City Mayor Eric Adams.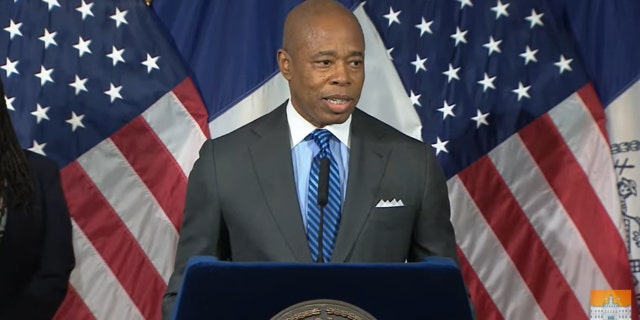 "Mayor Adams wholeheartedly condemns the human rights abuses committed by North Korea and has nothing but sympathy for the loss the Warmbier family suffered when Otto was taken from them. If the City Council chooses a street for renaming in Otto's name, the mayor would support those efforts," the Mayor's Press Secretary Fabien Levy told Fox News.
OTTO WARMBIER'S PARENTS RECOGNIZED AT STATE OF THE UNION IN EMOTIONAL MOMENT
"Otto Warmbier Way" is also endorsed by: two former U.S. Secretaries of State, Mike Pompeo and John Kerry, Mayor Adams' predecessor Bill de Blasio, three former United States Ambassadors to the United Nations, including former New Mexico Governor Bill Richardson, two U.S. Senators who are members of the Subcommittee on Human Rights, two Korean American members of Congress, the current and past Manhattan Borough President, the district's Congresswoman, New York…


Read More: Mayor Eric Adams ready to back naming street honoring Otto Warmbier