Marcy Houses, the 28-acre public housing development in Brooklyn's Bedford-Stuyvesant neighborhood, is best-known as a pillar of rapper-turned-mogul Jay-Z's New York persona. Built in 1949 as part of a push by the New York City Housing Authority to house the city's low-income residents, Marcy had fallen into a state of dangerous disrepair by the 1970s when Jay-Z, whose real name is Shawn Carter, was growing up there.
"Where I'm from, Marcy son, ain't nothing nice," he raps in "Where I'm From". "Marcy me, just the way I am always gonna be," he declares in 2017's Marcy Me.
But while hip-hop's first confirmed billionaire remains intent on not abandoning his roots, residents of the Marcy Houses expressed annoyance and skepticism at Carter's latest venture, The Bitcoin Academy – a series of free "financial literacy" courses being offered exclusively to Marcy tenants this summer.
On Wednesday afternoon, as bitcoin markets scraped two-year lows, few residents were aware of the cryptocurrency classes set to begin next week as a project sponsored by Carter and his friend and fellow crypto promoter Jack Dorsey, the founder of Twitter. (At least some of the flyers advertising the course appear to have been simply dumped on the floor of buildings.)
"It's kind of late to be doing that when people are trying to hold onto their dollars and everything is so expensive," said 58-year-old retiree Myra Raspberry. "People don't want to be investing money knowing that they might have a chance of losing it.
Raspberry said she had seen news reports about bitcoin's crash, and had no interest in participating in the course.
"Every dime I get got to go to rent, phone, TV, and internet. I don't have money like that to be losing on. If I did, I would try to invest in something that's more reliable, like the basketball game last night. You know I'm going to win something from that."
She hasn't heard anybody talking about bitcoin in her community, she said. "People looking to make money, not lose it." The average household income for public housing residents in New York City is $24,454, according to the New York City Housing Authority.
The 12-week Bitcoin Academy course will be taught by Lamar Wilson, who runs the website Black Bitcoin Billionaire, and Najah J Roberts, founder and CEO of a brick-and-mortar crypto school in California called Crypto Blockchain Plug.
"The simple goal is to provide people tools to build independence for themselves and then the communities around them," Carter tweeted, calling the course at Marcy "hopefully the first of many".
A spokesperson from the Bitcoin Academy said that participants will receive a free mobile hotspot device and a smartphone with a data plan, as they sit for lectures on topics including "What is money," "What is blockchain," and "How not to get scammed."
The academy also plans to grant students a small amount of bitcoin worth around $20-$25 after they learn to set up their own digital wallets.
The spokesperson said an open house event at Marcy over the weekend drew a large and eager crowd of mostly seniors and young people.
But younger Marcy Houses tenants who spoke to the Guardian were unenthused. Nyashia Figueroa, a 24-year-old resident who plans to work as a caretaker for mentally challenged people, said the Bitcoin Academy seemed unhelpful to residents.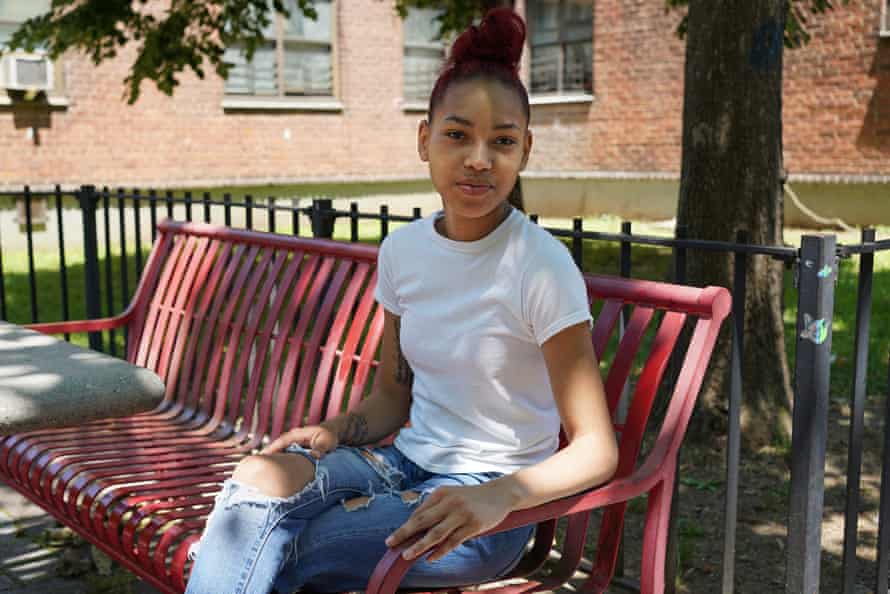 "Half the people that's going to go to that class, probably just going to go to the class for the $25 that you get. The other half of the people, they'll probably take what they learn and forget it down the line."
Figueroa said the bitcoin class signified how out of touch the rapper was with his former home.
"If you want to do something, fix this place up," she said. "We have a basketball court with no hoops. Our parks is broken up in here. He should be doing more for his community, not no Bitcoin Academy.
"The only thing I could say he really did for us was…


Read More: Jay-Z's bitcoin school met with skepticism in his former housing project: 'I