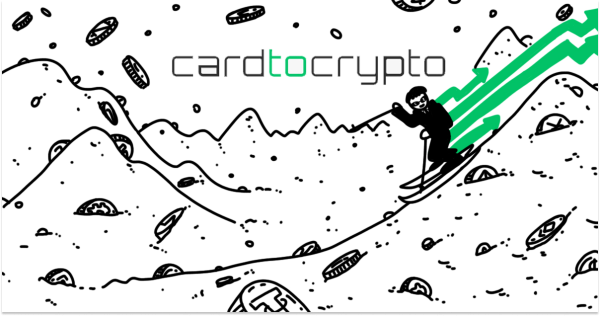 Cardtocrypto, an instant cryptocurrency exchange service between digital currencies with 100+ coins and tokens listed, has partnered with Binance, the world's largest cryptocurrency exchange. The new partnership allows Cardtocrypto to deliver more trading pairs with faster transaction speeds and better rates for its users.
Tbilisi-based Cardtocrypto will act as a user-friendly broker between Binance and Cardtocrypto's customers who want to exchange cryptocurrency in a direct and simple way. It will integrate Binance's API and cryptocurrency rates, offering better prices and faster exchanges to customers in real time.
The Cardtocrypto partnership aligns with Binance's goal of creating more functionality in the crypto markets. Ease of use between the two platforms can increase transaction volumes, attract new customers to both exchanges and add liquidity.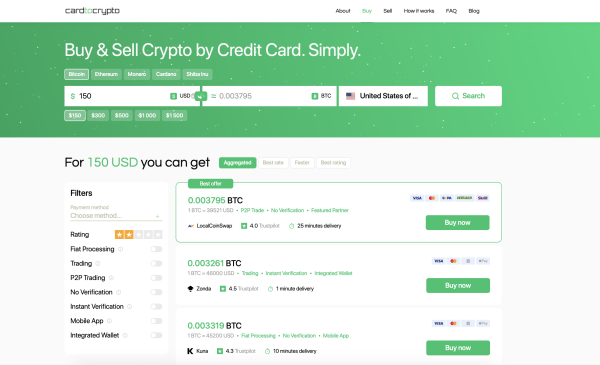 The largest cryptocurrency exchange by trading volume, Binance processes an estimated $1.5 billion in daily volume at a rate of 1.4 million transactions per second. The company is relocating to Malta in the aftermath of China's crackdown on cryptocurrencies and ICOs. They have alluded to working on plans to try to integrate crypto-to-fiat trading pairs, with no set date on when such plans may be implemented.
Buy Monero with debit card: https://cardtocrypto.io/pairs/usd-to-xmr
Buy crypto with credit card instantly: https://cardtocrypto.io/buy-crypto
Twitter: https://twitter.com/cardtocrypto
Media Contact
Company Name: Cardtocrypto
Contact Person: Media Relations
Email: Send Email
Country: Georgia
Website: https://cardtocrypto.io/
Press Release Distributed by ABNewswire.com
To view the original version on ABNewswire visit: Cardtocrypto Announces New Partnership with Binance 




Read More: Cardtocrypto Announces New Partnership with Binance