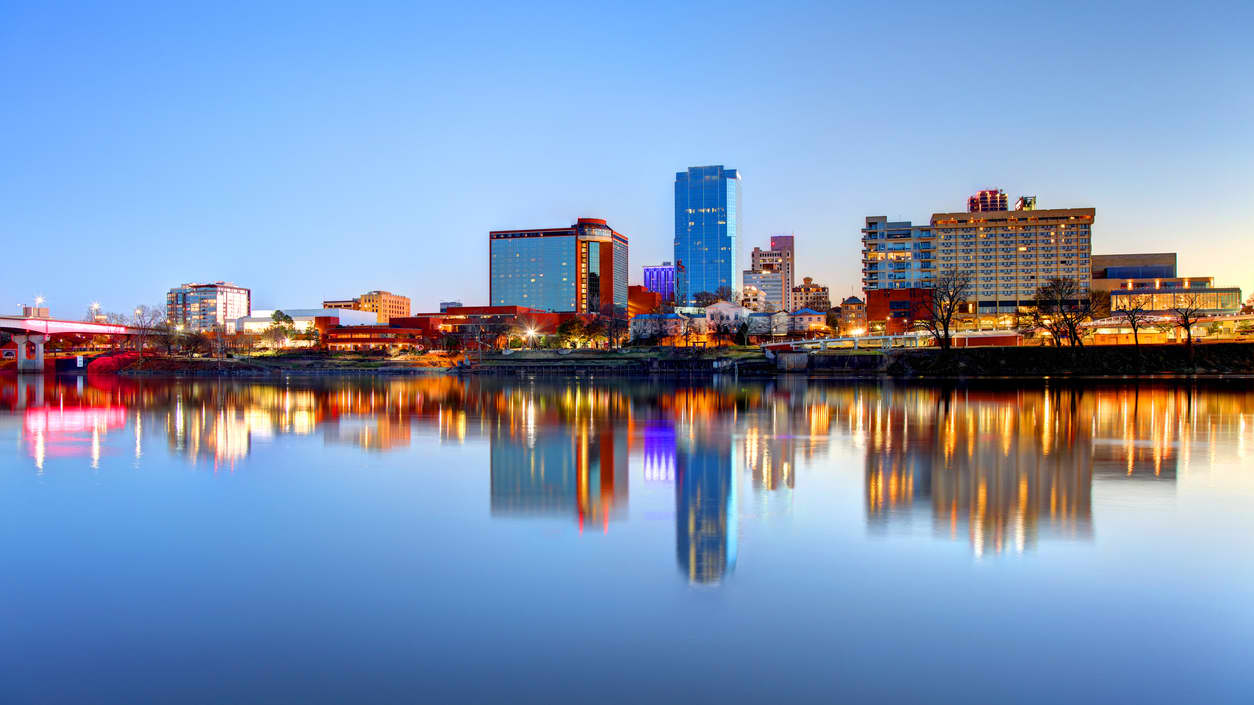 As home prices tick up — they rose nearly 20% in 2021 alone, and experts predict they will continue to go higher in 2022 — many buyers are wondering: Is there any way I can afford a home? We have two pieces of good news on that front: 1) Though mortgage rate are rising and some pros predict they may soon hit 5%, they, on average, are not there yet (see the lowest mortgage rates you can qualify for here), and 2) not all cool housing markets have sky-high prices. Here are five places where you can buy a great home for $150,000 below.
For a mix of arts and outdoors: Wichita Falls, Texas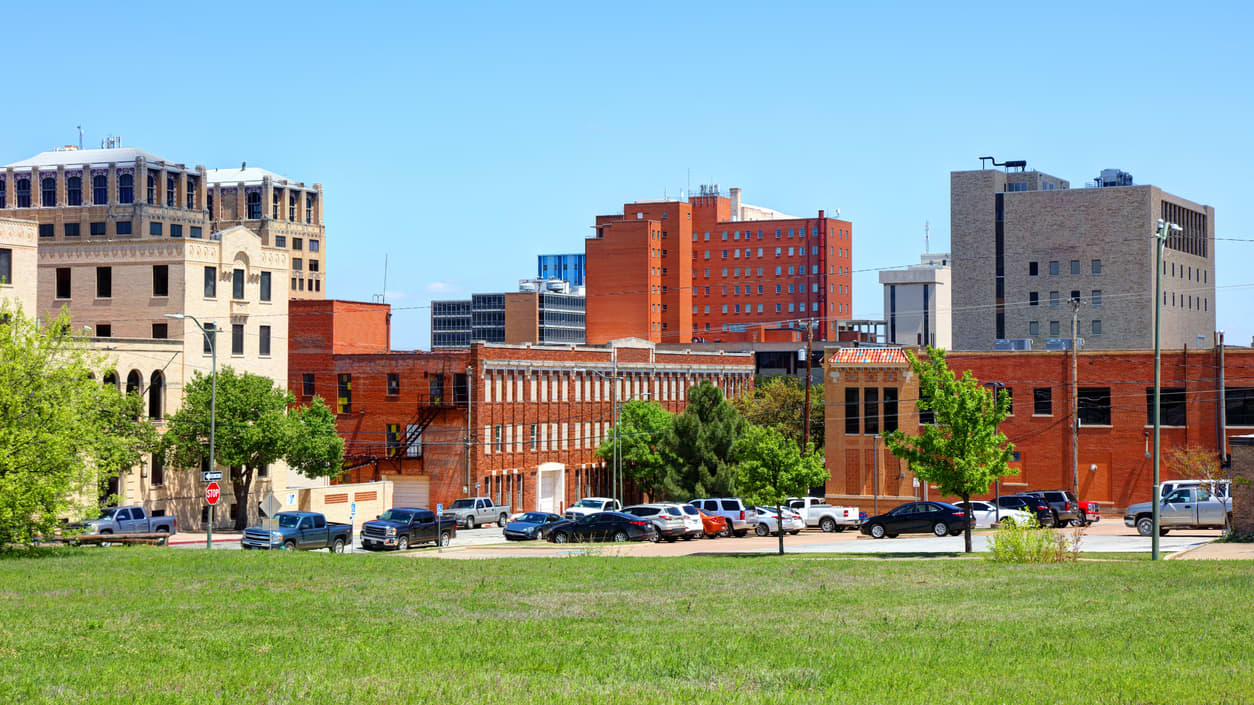 Home prices in Texas spiked 23.3% in the last year, making many cities unaffordable if you're working with a $150,000 budget. Not Wichita Falls, however, which was an oil boomtown in the early 20th century. Named after a historic waterfall that was washed away by a flood in the 19th century — and replaced by a 54-foot-long manmade cascade in 1989 — the city is about halfway between Dallas-Fort Worth and Oklahoma City. Wichita Falls has plenty of local attractions, including the River Bend Nature Center, which houses a butterfly conservatory; and more than 40 parks. There's also the Kemp Center for the Arts, which showcases symphony and ballet performances, as well as art exhibitions. The town has two live theater troupes — Backdoor Theatre and the Wichita Theatre Performing Arts Center — and a ballet school, the Wichita Falls Ballet Theatre. For less than $150,000, you can buy a newly renovated 3-bedroom, 1200-square-foot home in the city. Along with excellent tex-mex, the city also offers quality steaks from nearby cattle farms at restaurants like McBride's Steak House. One of the main downsides is that Wichita Falls is hot in the summer; temperatures in the city climbed above 100 degrees for 100 days in 2011, a Texas state record.
Median home value: $147,892
Population: 102,316
Cost of living: 25.5% lower than the U.S. average
Sources: Median home values from Zillow; cost of living from Sperling's Best Places; population from the Census Bureau
For plenty of cultural options: Rockford, Illinois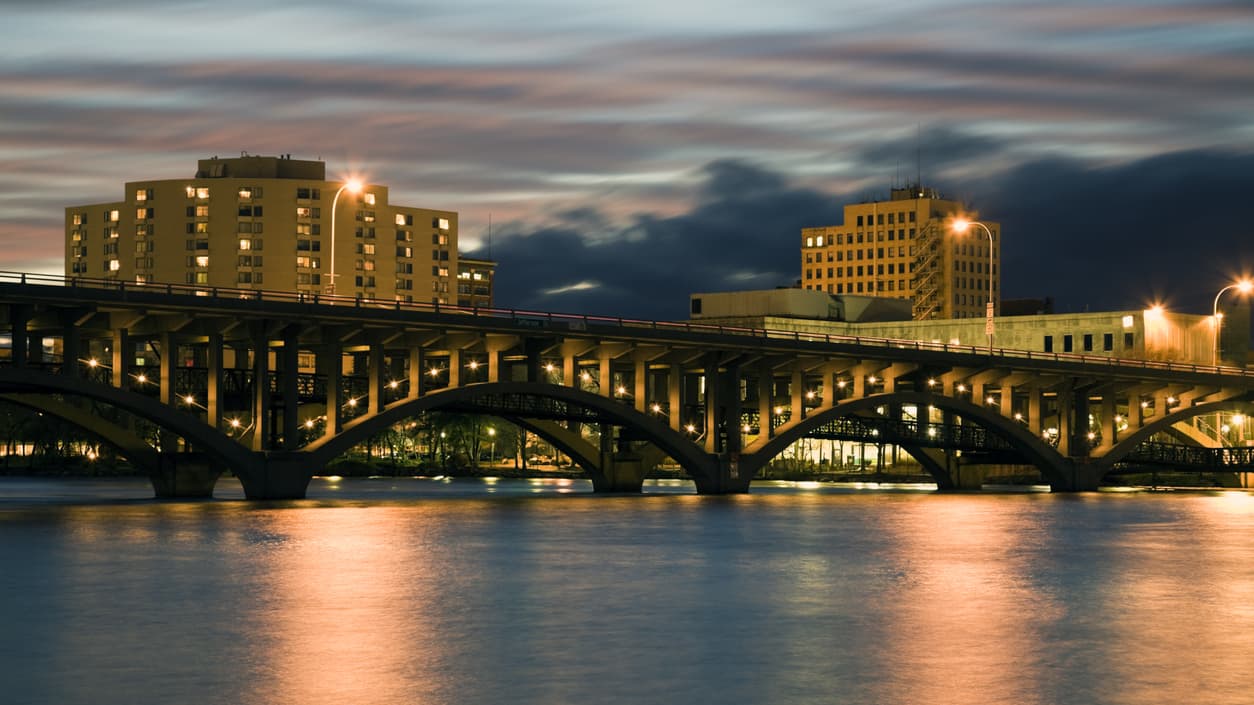 Located an almost equal distance from both Chicago and Milwaukee — driving to Chicago takes about 90 minutes on a good traffic day — Rockford has plenty to offer by way of culture. Along with the Rockford Art Museum, which features modern and contemporary art, and the Burpee Museum of Natural History, which has an quality paleontology collection, there's also the nearby Pettit Memorial Chapel and Laurent House, two structures designed by Frank Lloyd Wright. The city also has myriad outdoor spaces, including the Anderson Japanese Gardens and the Nicholas Conservatory and Gardens, which features an 11,000-square-feet of plant exhibition area. The city has a good culinary scene, offering gourmet burgers at 15th and Chris, and the Norwegian, a pub that offers Scandinavian food and live music.  For less than $150,000, you can purchase a 3-bedroom ranch with a finished basement, or a newly renovated single- family home near the Kishwaukee River. One big downside is relatively high crime rates and long, cold winters. See the lowest mortgage rates you can qualify for here.
Median home value: $128,516
Population: 148,655
Cost of living: 24.7% lower than the U.S. average
For a quality culinary scene downtown: Syracuse, New York


Read More: 5 surprisingly cool towns where you can buy a home for $150K or less