Well, not many are paying attention to this chart. Investors and traders are quite held up in the news jitters of Russia – the Ukraine War smash-up, many are focusing on the Crypto Amendments and tax legislations around the world
They all seem to have left up to something that's quietly happening in the Background. The recent shoot up in Prices! So far Ethereum prices have rallied by more than 30%! Take a look at the Price Action on 1D Chart.
Ethereum – Price Action Analysis on Daily Time Frame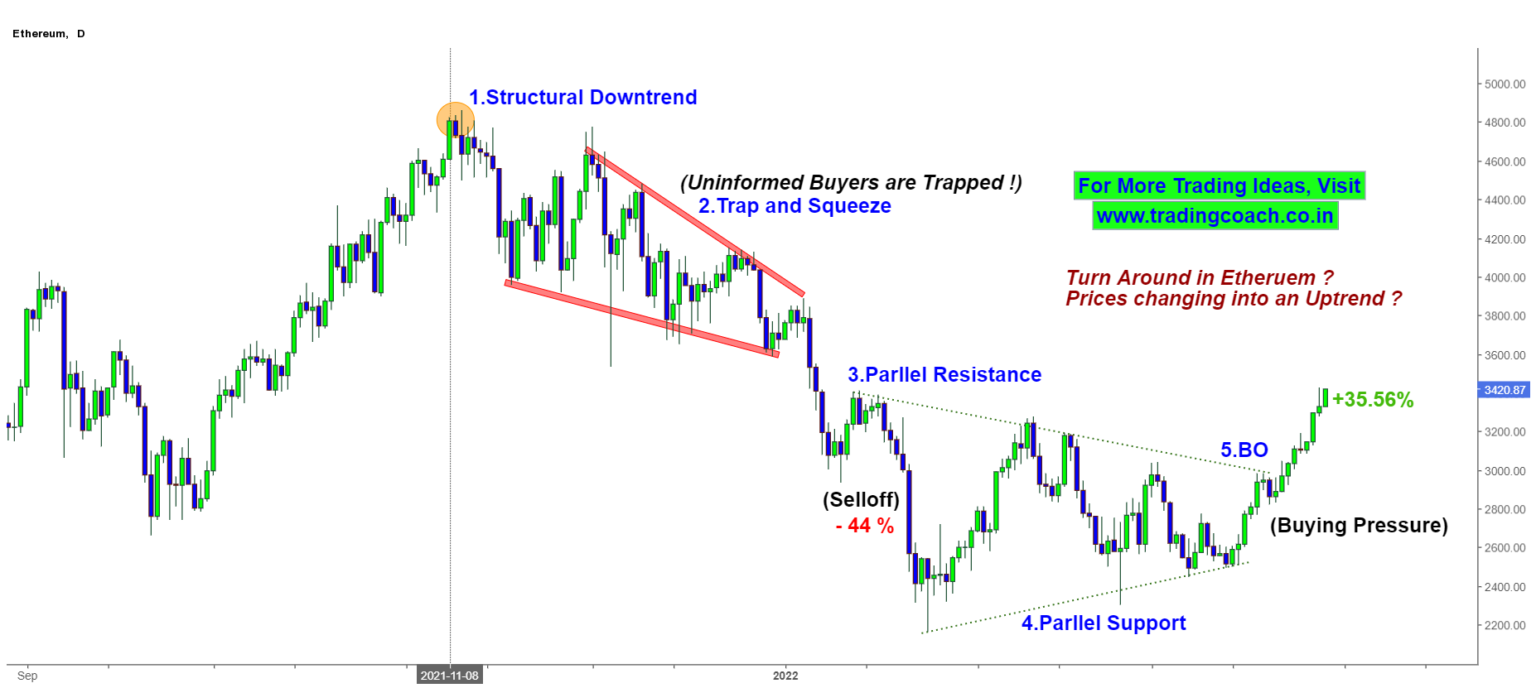 Price Action trading strategies work out pretty well on Cryptocurrencies. The Picture is quite clear; Market Behavior is showing some signs of Trend Reversal. After consistent selling pressure, we can see a Breakout from the Parallel Resistance at 3000.
Right after the Breakout, Prices rallied by more than 30%. This Cryptocurrency seems to be silently benefitting from the Geopolitical turmoil and Risk on sentiment…
If the Buying Pressure continues, we may see further upside in the Price Action. But at the same time, this could also turn into a False Breakout, in case of any surprises or selling pressure.
Keep an eye on the Price Action of Ethereum, as it might end up giving excellent opportunities in the upcoming days.


Read More: Chart Highlights: Did You Miss this 30% Rally? Ethereum is Trying to Shine!