---
Third Coast Midstream, LLC has announced that a subsidiary has completed the sale of its Cushing, Oklahoma, US, crude oil storage business (AMID Crude Oil Storage) to HCS Holdings, LLC, an affiliate of Hartree Partners, LP.
AMID Crude Oil Storage consists of five crude oil storage tanks with approximately 3 million bbl of storage capacity.
"Third Coast Midstream is pleased to announce the sale of AMID Crude Oil Storage to Hartree," stated Matt Rowland, President and Chief Executive Officer of Third Coast Midstream. "We are confident that Hartree is well-positioned to further optimise these storage assets as Third Coast Midstream continues to execute on its plans to divest non-core assets and focus on its core Gulf of Mexico midstream business."
"We are delighted to have acquired from Third Coast Midstream the Cushing crude oil storage business," stated Steve Semlitz, co-founder of Hartree Partners. "The transaction represents a natural extension of Hartree expertise in investing in essential midstream infrastructure assets that are complementary to our core trading competencies. Hartree looks forward to working with the terminals existing and future third-party customers, ensuring best-in-class service."
Read the article online at: https://www.hydrocarbonengineering.com/tanks-terminals/05102020/third-coast-midstream-sells-cushing-crude-oil-storage-business/
You might also like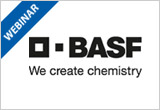 In this webinar, BASF will introduce its first and second generation Multiple Framework Topology (MFT) catalysts, Fourte and Fourtune, which can help to boost profitability for several FCC refineries through butylene maximisation. Register for free today »
Chandra Asri and Vopak have signed a letter of intent to set up a joint venture company for collaboration in the industrial infrastructure business in Cilegon, Banten Province, Indonesia.




Read More: Third Coast Midstream sells Cushing crude oil storage business