This article first appeared on Trend Investing on August 17, 2020; therefore all data is as of this date.
It is starting to look like renewable energy and electric vehicles [EVs] will be the two largest trends of the 2020's decade. Certainly in the USA, if Biden is elected, he plans for "the U.S. to be a carbon pollution-free power sector by 2035." This will have to be mostly renewable energy sources. Given that in 2019 just 17% of US electricity generation came from renewables (and only 11% of total energy consumption), to ramp up towards 100% renewables in just 15 years would lead to a massive boom in solar and wind installations. Meanwhile China and Europe continue to lead the way with solar, wind, and EV adoption.
In 2019 it was reported that:
Global supplies of renewable electricity are growing faster than expected and could expand by 50% in the next five years, powered by a resurgence in solar energy.
As solar and wind have become the cheapest forms of energy production the IEA reported that "solar, wind and hydropower projects are rolling out at their fastest rate in four years."
IEA's executive director, Fatih Birol stated:
This is a pivotal time for renewable energy……Technologies such as solar photovoltaics [PV] and wind are at the heart of transformations taking place across the global energy system. Their increasing deployment is crucial for efforts to tackle greenhouse gas emissions, reduce air pollution, and expand energy access.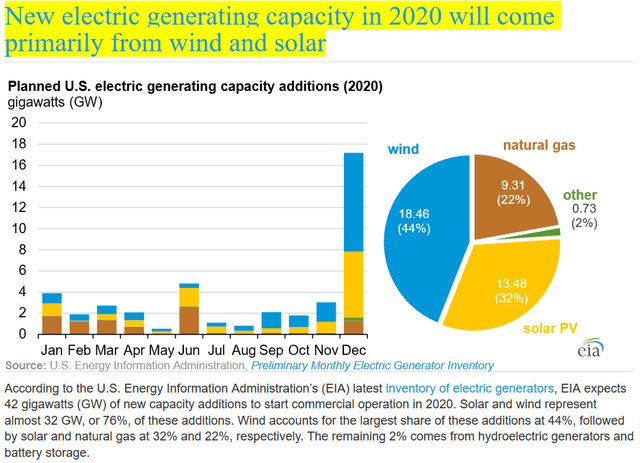 Source: EIA
Renewable energy facts
Renewable energy growth forecasts
IEA forecasts global renewables to surge led by solar & wind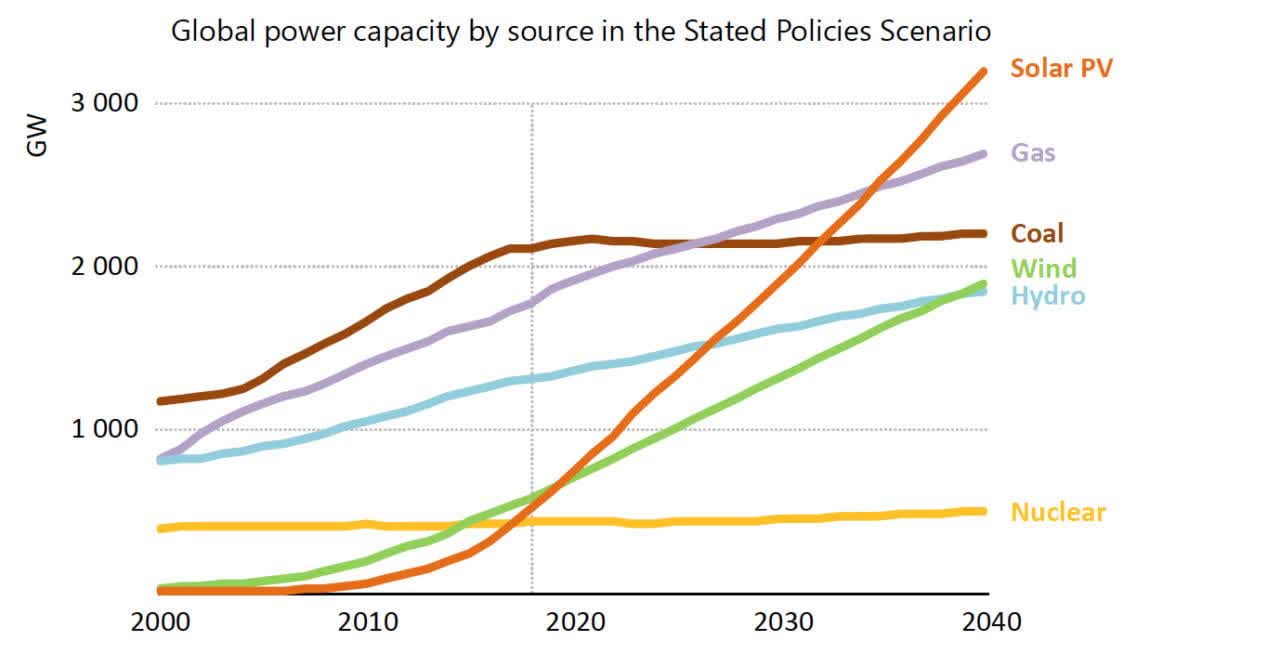 Source: PowerMag courtesy IEA
Bloomberg's forecasts – About half of all energy production form renewables by 2050 (renewables will be mostly wind & solar)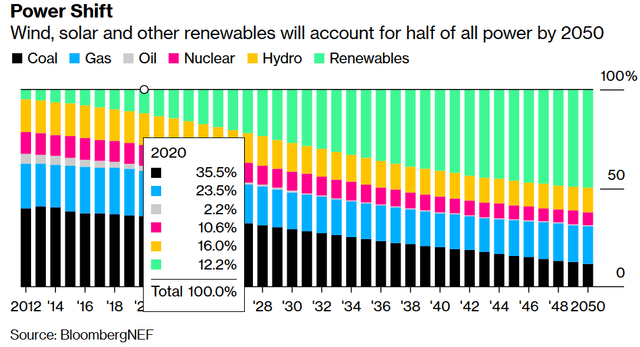 BNEF's above forecasts in table format
2020
2025
2030
2035
2040
2045
2050

Renewables

(excludes hydro)

12.2%
19.2%
27.2%
34.8%
41.4%
46.2%
49.9%
Government support and targets for renewables


Read More: Clean Renewable Energy And Electric Vehicles Will Possibly Be The Biggest