Russia's On Digital Financial Asset (DFA) legislation has received yet another set of proposed amendments that can push the country into launching a full-scale ban on cryptocurrency usage, with three exceptions – inheritance, bankruptcy, and enforcement proceedings.
Russia's DFA Sees New Propositions
The world's largest country by landmass has been rather indecisive, to say the least, in its approach towards cryptocurrency regulations. The nation successfully passed the DFA bill in July after considering several radically different implementations.
One such strict proposal envisioned imprisoning Bitcoin owners for up to seven years and subjecting them to expensive penalties. However, a more recent one opposed it, claiming that putting people behind bars because they own a digital currency could be perceived as too extreme.
Earlier today, another local report brought even more confusion to the already passed bill. It reads that Russia's Ministry of Finance had proposed new amendments, which legalize cryptocurrency mining for assets like Bitcoin and Ethereum. However, miners would not be able to receive their rewards as they are paid in the mined cryptocurrency.
In other words, cryptocurrency mining would be legal, but redeeming the earned rewards in BTC or ETH would be against the law.
Dmitry Zakharov, Moscow Digital School CEO, believes the new proposals require further clarification. "The wording doesn't bode well for miners, since it's not clear how they can receive remuneration," he commented.
It's worth noting that Russia is currently responsible for nearly 7% of the global Bitcoin hash rate, according to data from the Cambridge University's Bitcoin Mining Map tracking tool. If miners indeed cannot redeem their BTC rewards, this could lead to a significant change in the process.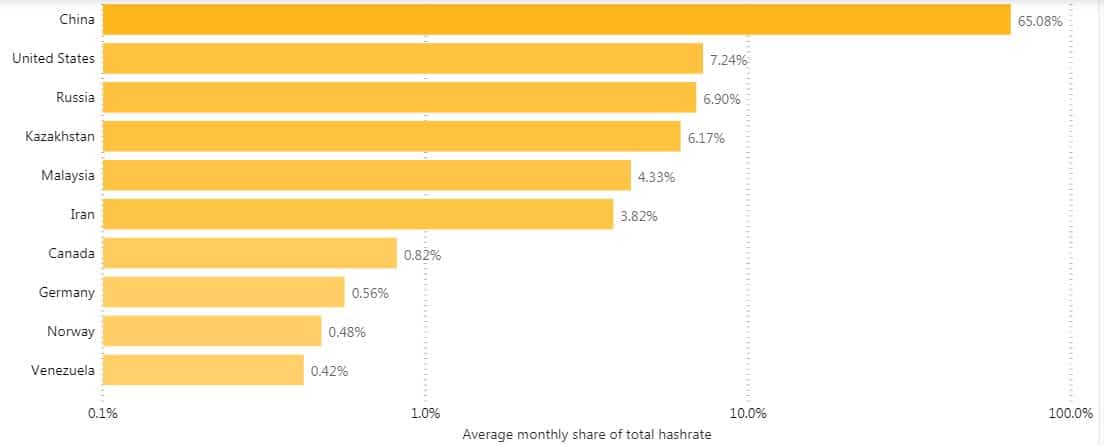 Further Prohibitions With A Catch
The new propositions also want to introduce an "outright ban on all transactions with virtual money." What makes these amendments even more striking is that, if adopted, Russian citizens would be able to obtain and transact with cryptocurrencies under only three conditions – through enforcement proceedings, bankruptcy, and inheritance.
Mikhail Uspensky, deputy chairman of digital economy at the Moscow branch of the Russian Bar Association, ironically said that if a person wants to transfer his bitcoins to a family member, he would have to commit suicide or risk going to prison.
Other high-profile individuals in the government and the private sector also spoke against the proposed amendments as they sound "controversial" and could cause a massive blow to the Russian crypto sphere.
SPECIAL OFFER (Sponsored)
Binance Futures 50 USDT FREE Voucher: Use this link to register & get 10% off fees and 50 USDT when trading 500 USDT (limited – first 200 sign-ups & exclusive to CryptoPotato).
Click here to start trading on BitMEX and receive 10% discount on fees for 6 months.
---


Read More: Russia Can Legalize Bitcoin Mining But There's a Catch