Risk-off is the order of the day in Asia at the moment, as both the AUD and NZD are getting hit.
Both the AUD/USD and NZD/USD featured some big data points this morning and yet both will end the session deeply in the red. At the moment, we are seeing the USD stage a bit of a comeback as risk-off is clearly happening now after the FOMC yesterday.
First data point of the session was the GDP print from NZ which saw a better than expected reading at -12.2%. This is relatively old news now and also priced in so the market really just shrugged this one-off.
Then to the Aussie employment data and we saw an improving unemployment rate at 6.8% and a big beat at 111K new jobs created which smashed the -50K which was being predicted. The AUD/USD did spike higher and was back green before the sellers piled in and smashed the Aussie back lower.
At the moment, the AUD/USD is down -0.5% while the NZD/USD is lower by -0.6%.
Looking at the levels and the Aussie has dropped back under that 0.7300 mark which it has been struggling to crack in recent times.
While the NZD/USD is in a similar boat and it has also dropped under 0.6700. The USD is looking to break out now and the US dollar Index (DY) is threatening the 93.50 level. A break above that point could mean this run of risk-on that we've been seeing is over for the time being.
We keep seeing these dips in risk assets at the moment, but the buyers keep on swooping in a buying them right back up. Even with today's selling, both Asian majors are still well and truly in bullish territory so let's not jump the gun until the price action tells us to.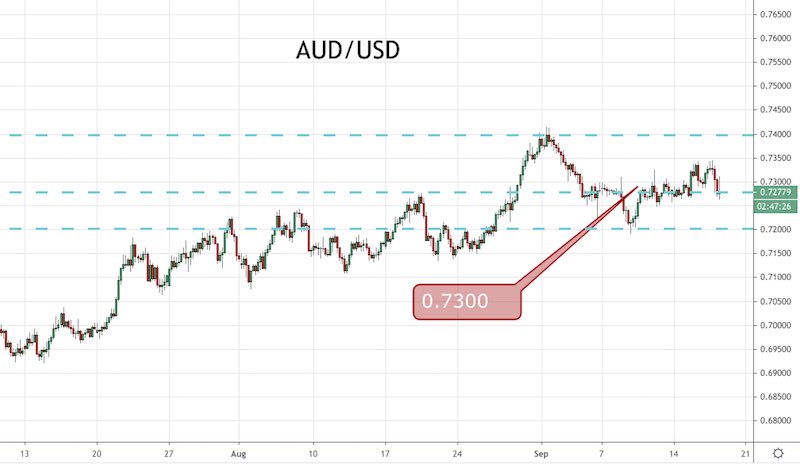 Read More: Risk-Off in Asian Trade Despite the Positive Data