It was another strong session overnight for the commodity currencies with all three gaining ground.
For the USD/CAD, we saw a better than expected GDP print and that with the overall sentiment of the session saw it the strongest of the day.
Meanwhile, both the AUD/USD and NZD/USD gained a fair bit of ground as well. It's fair to say the bottom might be in for now, with support really holding up in the short term.
The trend appears to be continuing in early Asian trade and there are still flows away from the USD and into those key commodity currencies. The fallout from the Presidential Debate seemed to be limited so far and if anything we are seeing a little bit more risk-on flows perhaps.
Technical Levels
Looking to the charts and the AUD/USD looks like it has claimed one key level at 0.7150 and is honing in on 0.7200. A fair bit will depend on the RBA next week as to how the AUD plays out in the coming few sessions, but a break above 0.7200 would suggest the bulls are back.
While the NZD/USD is looking very similar on the charts, there looks like there is less resistance around at present. The main upside target for me is likely to be 0.6700 and that means the risk/reward is not bad at all currently.
The USD/CAD got smashed lower yesterday nad we now assume the 1.3135 is the clear target for me to the downside.
We are seeing a fair bit of back and forth at the moment, so it isn't all that easy in terms of trading conditions, but for the most part, we are seeing a bit of a reversal from what went on last week.
Of course, all the focus will be on US jobs both today and with tomorrows NFP release, so the USD might actually be the one that dictates what is to come. We've already seen the ADP number beat expectations.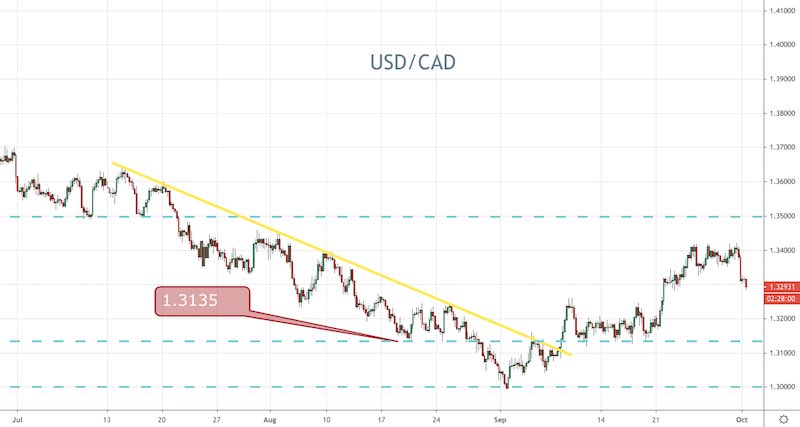 Read More: The Commodity Currencies Continue to Lead