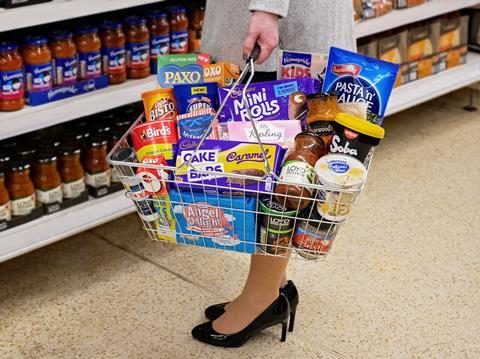 Top story
Premier Foods has bought back £40m of corporate bond notes due to continued strong trading momemtum in the first half of its financial year.
The group announced this morning an early redemption of £40m of the £130m outstanding notes due July 2022.
It said this partial redemption "reflects the group's strong trading momentum during the first half of this financial year together with further progress on reducing net debt".
Following the completion of this partial redemption of notes, the group expects to save approximately £2m per annum in interest costs.
Premier said that as it continues on its path to deleverage, its intends use future free cash flow to reduce its cost of financing.
The news is further to the £80m redemption completed in June this year.
Premier's £300m of fixed rate notes due October 2023 and its £176.6m committed revolving credit facility, which was undrawn at the end of September, remain unchanged.
Premier will release its half year results for the 26 weeks ended 26 September 2020 on 10 November.
Morning update
Irish food group Glanbia has appointed Donard Gaynor as chairman in place of Martin Keane with effect from 8 October 2020.
Gaynor has been a director of Glanbia plc since March 2013 and is chairperson of the remuneration committee.
He retired in December 2012 as senior vice president of strategy and corporate development of Beam, the premium spirits company previously listed on the New York Stock Exchange, based in Chicago, Illinois.
He joined Beam Inc. in 2003 and prior to this, he served in a variety of senior executive leadership roles with The Seagram Spirits & Wine Group in New York and was also audit client services partner with the New York office of PricewaterhouseCoopers.
He will be chairman of Glanbia until no later than the 2022 AGM, at which point he will have served on the Board for nine years. The Company will announce a successor to the Chair in advance of that date.
Outgoing Kean will remain on the Board of the Company until his normal retirement at the 2021 AGM.
Gaynor said, "It is a privilege to be appointed Chairman of Glanbia. I look forward to working with the Glanbia team and my Board colleagues on the successful delivery of strategy and value creation for our stakeholders. On behalf of the Board I want to thank Martin for his stewardship of the Group, in particular for his leadership through the current Covid-19 pandemic."
Keane said, "It has been an honour to serve as Chairman of Glanbia plc, I would like to thank Siobhán Talbot and my Board colleagues for their support during my tenure as Chairman. Since joining the Board Donard has brought experience and energy to Glanbia and in his role as Remuneration Committee Chair, he has led prior engagements with our shareholders. I know he will use those qualities and his experience to make an excellent Chairman. I would like to wish Donard well as he takes up his new role.
Elsewhere, property investor Supermarket Income Reit has upped the size of its forthcoming share issuance from £150m to £200m.
It said it has seen a strong level of support from investors, is confidence in executing on the pipeline and that an it has seen an increase in further appropriate investment opportunities since the marketing roadshow began.
The timetable for the share issue remains unchanged, which the results of the Initial Issue will be announced on 7 October.
On the markets this morning, the FTSE 100 has opened down 0.4% to 5,919.2pts.
Early risers include Greencore, back up 4.9% to 99.7p after yesterday's falls, McColl's Retail Group, up 3.9% to 24.2p, Coca-Cola European Partners, up 3.5% to 35.2p and McBride, up 2.3% to 61.4p.
Fallers so far include Ocado, down 3.8% to 2,565.6p, Applegreen, down 3.2% to 300p and Sainsbury's, down 2.1% to 194.5p.
Yesterday in the City
The FTSE 100 started the week on the front foot, rising 0.7% to 5,942.9pts.
Greencore fell back 6.7% to a new multiyear low to 95p after profits dropped 40% in its most recent financial year due to the coronavirus crisis.
The day's risers included Sainsbury's, up 3.6% to 198.6p, C&C Group, up 1.9% to 197p, SSP Group, up 1.8% to 189.3p, Naked Wines, up 1.6% to 425.5p and British American Tobacco, up 1.5% to 2,794p.
Fallers included Britvic, down 2.9% to 771p, Pets at Home, down 2.8% t 393.4p, Reckitt Benckiser, down 2.4% to 7,492p and McColl's Retail Group, down 2.1% to 23.3p.


Read More: City snapshot: Premier Foods redeems £40m of bonds amid 'strong' trading | News