With September rapidly approaching, U.S. stocks have recovered all COVID-19 losses. Unfortunately, the gains are coming at the cost of a deflated USD. At the halfway point of the session, the DJIA DOW (+112), S&P 500 SPX (+10), and NASDAQ (+58) are all positive. Conversely, the Greenback is taking it on the chin, falling off across the majors. The biggest mover has been the USD/JPY, which is reeling in the wake of a dovish FED and Shinzo Abe's resignation as Prime Minister.
On the economic news front, there were a few items worth looking at on today's schedule. Here are the highlights:
Event                                                                                  Actual                 Projected         Previous
Core Personal Consumption Index (MoM, July)             0.3%                       0.5%                  0.3%
Core Personal Consumption Index (YoY, July)               1.3%                        1.2%                  1.1%
Michigan Consumer Sentiment Index (August)              74.1                          72.8                  72.8
The key takeaway from this group of metrics is the uptick in the Michigan Consumer Sentiment Index (August). While well off pre-COVID-19 levels, this figure has steadily ticked higher over the past two months. When coupled with the manufacturing numbers from earlier this week, one can make the case that a recovery is underway.
For U.S. stocks, the sky appears to be the limit. It's a much different story for the USD as FED promises of inflation and QE are wreaking havoc on values.
U.S. Stocks Rally, USD/JPY Reverses On Abe's Resignation
During the U.S. overnight, Japanese Prime Minister Shinzo Abe resigned his post, citing health concerns. Any potential threat to the lax monetary policy of Abenomics has forex players piling into the yen.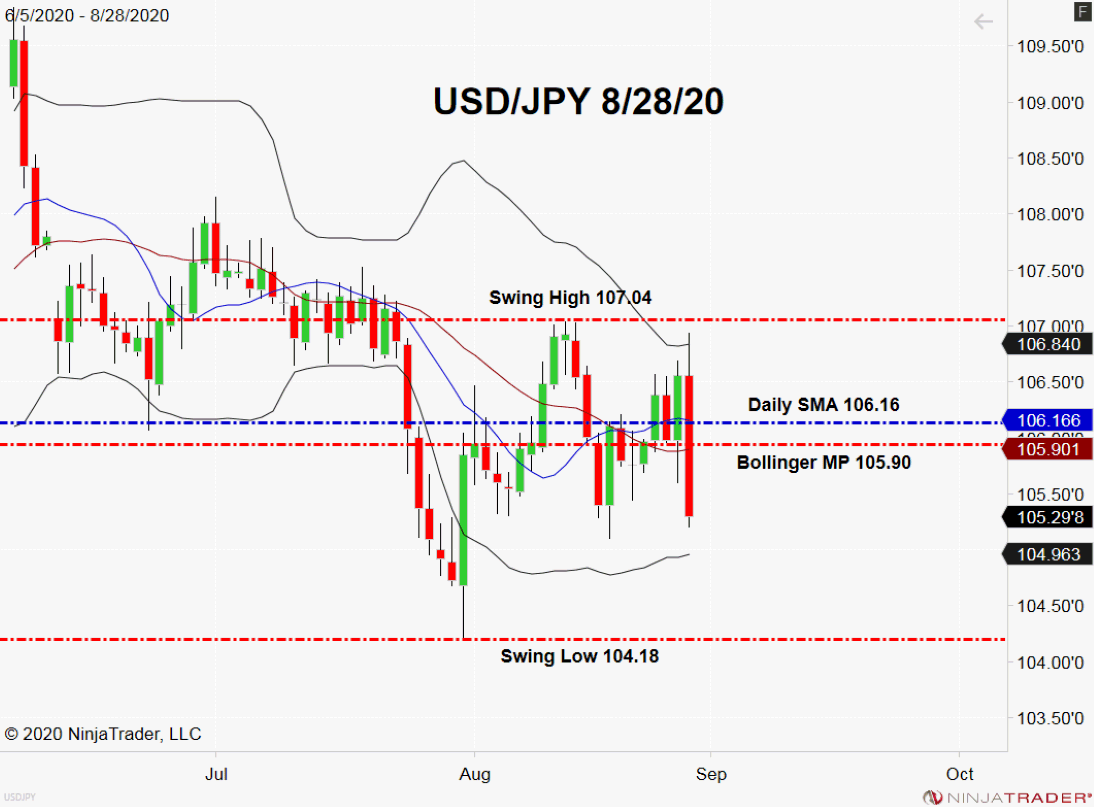 Overview: In a Live Market Update from 25 August, I issued a sell recommendation for the USD/JPY. The trade performed beautifully, taking a rare zero-pip draw before hitting its take profit. Given the current market fundamentals, one is well advised to favor rising stocks and a falling dollar in the coming weeks.




Read More: Source link