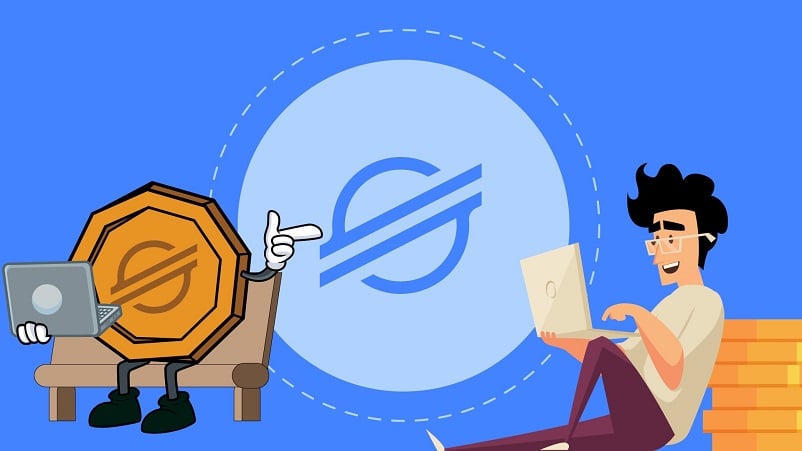 A stellar ecosystem is based on great technology and is a platform that is home to 26 stable coins for daily use, which includes the very known Wirex and MasterCard Partnerships too. Stellar, therefore, is precious blockchain technology, and its native token—XLM is one of the top 15 coins of the global crypto market.
XLM coin just as the onset of the month was seen having a brief touchdown above $0.115, while a long bearish candle led to testing supports below $0.100 as low as $0.0950, while it currently is trading at $0.108, at the press time.
Stellar Price Analysis
Stellar Lumens, on the above half-hourly chart, is drawing a notable uptrend after the longest candlewick noticed just on the 2nd day of the month. Although the currency is drawing an uptrend on the intraday chart, the intraday price movement of XLM is holding a bearish bias at present. The coin is close to breaching the lower 20-day Bollinger Band, and if pulls back even further, XLM/USD is likely to hold a bearish crossover. In this regard, the coin has lost support from MA50 but retains MA200 support at $0.106.
The 20-day Bands laid are not seen widening whatsoever, and therefore, we do not project any short-term volatile breakout. The entire crypto market, on the other hand, is seen trading in the green as the king of cryptocurrencies by market capitalization—Bitcoin has breached above $11k. However, the intraday corrections are not a major concern until we do not observe a steep set back or consolidation. The MACD chart is, therefore, confirming the bearish bias as the signal line crosses above the MACD line slightly, and the RSI of Stellar is at 47.36 and holds no trading extremities. The major support to watch out for lies at $0.105.  


Read More: Stellar Appears Intraday Bearish Yet Trades Above $0.105